Restoration
Family Heritage Photos specialises in preserving and restoring your family ancestry. Stop the temptation to throw out those boxes of family photos that have been gathering dust in the attic, basement or garage. Take some time out to catalogue the photos and prioritise those that are in good condition and are part of the family timeline. Send them to us for scanning and we will quote you for restoration work.  We can restore damaged or aged prints, negatives and slides. Check out some of our restoration projects below.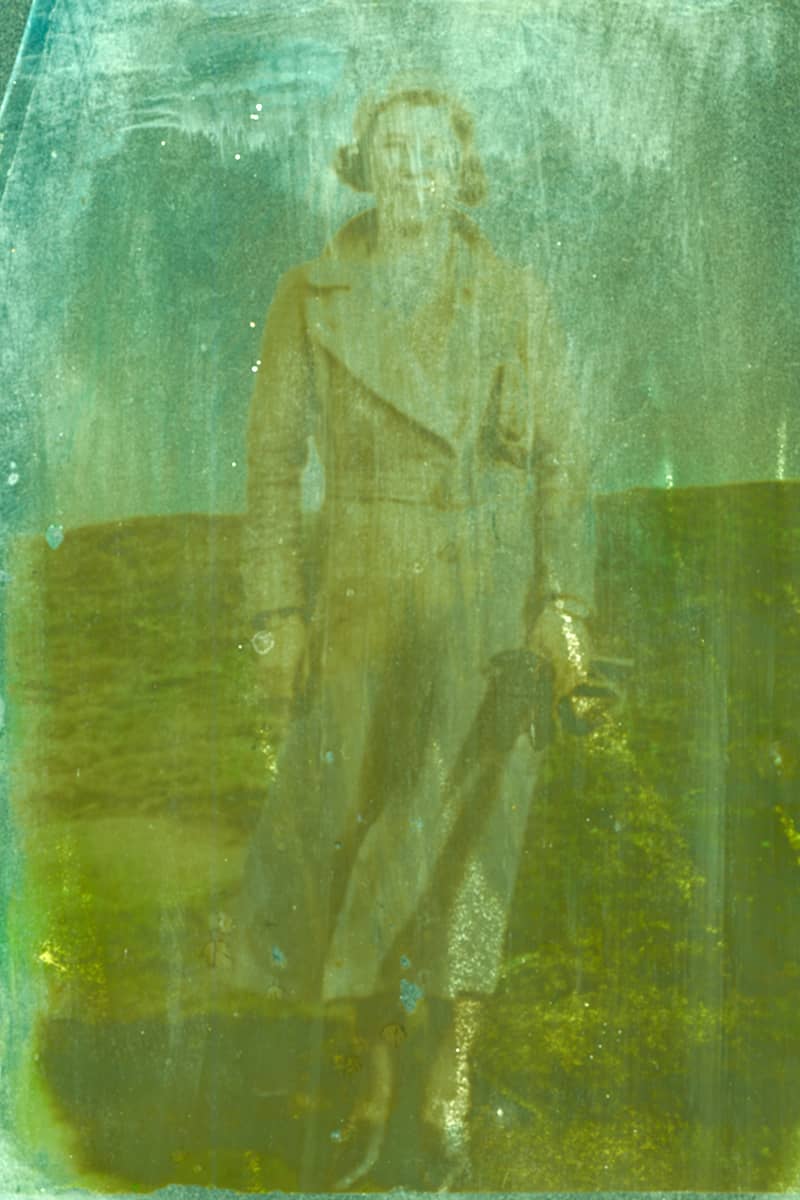 Major Restoration
Major restoration can involve multiple  scenarios of damaged  photos, negatives and slides. The image may be badly scratched, torn or badly creased. Sections of faces that are marked with stains or scratches, faded images with loss of detail are all challenges. Most situations can be fixed, the only exception is when entire faces are missing because this becomes a guessing game.
The sample of the young lady in the field was actually a glass plate autochrome taken in 1931  in Ireland.  The customer brought this into the studio thinking the photograph had been stuck to the glass, the photo was actually part of the glass plate. The corner of the glass plate was broken off, the colour had faded and there were a lot of scratches, missing emulsion and water damage.
The restoration work was a labour of love and absorbed many hours of work to  replace the sky, restore the green grass colour, fix the white spots and blemishes, and, most importantly, enhance the features of the face and top part of the body. Once the restoration was completed the image was printed on Kodak  endura lightfast photographic paper, matted, mounted and framed.
Send us your photo for scanning and a quote.
Price varies from  $110 to $220
Moderate Restoration
A more in-depth restoration where damage doesn't greatly effect the quality of the photo. Removal of medium size scratches, medium spots and blemishes, minor cracks, slight crazing and minor tears. Minor reconstruction in non-essential areas if required. Tone, brightness, contrast adjusted. Minor fading and colour adjusted. Minor mildew and minor silver mirroring. (Major marks and staining/discolouring on faces or body is considered major damage)
The sample photograph was restored mostly in highlight areas, the sky had multiple brown blemishes which were removed to provide a clean white sky. The telegraph pole and lines were also removed from the background. The faded sepia colour was converted into a crisp Black & White photo where highlights were reduced, black was intensified and faces are clearer creating a sharper image. Once the restoration was completed the image was printed on Kodak Endura lightfast photographic paper, matted, mounted and framed, or can be used in a heirloom album layout.
Moderate restoration can include removing background objects, minor cracks, blemishes, scratches and general enhancement of the photo.
Send us your photo for scanning and a restoration quote.
Price varies between $55 to $88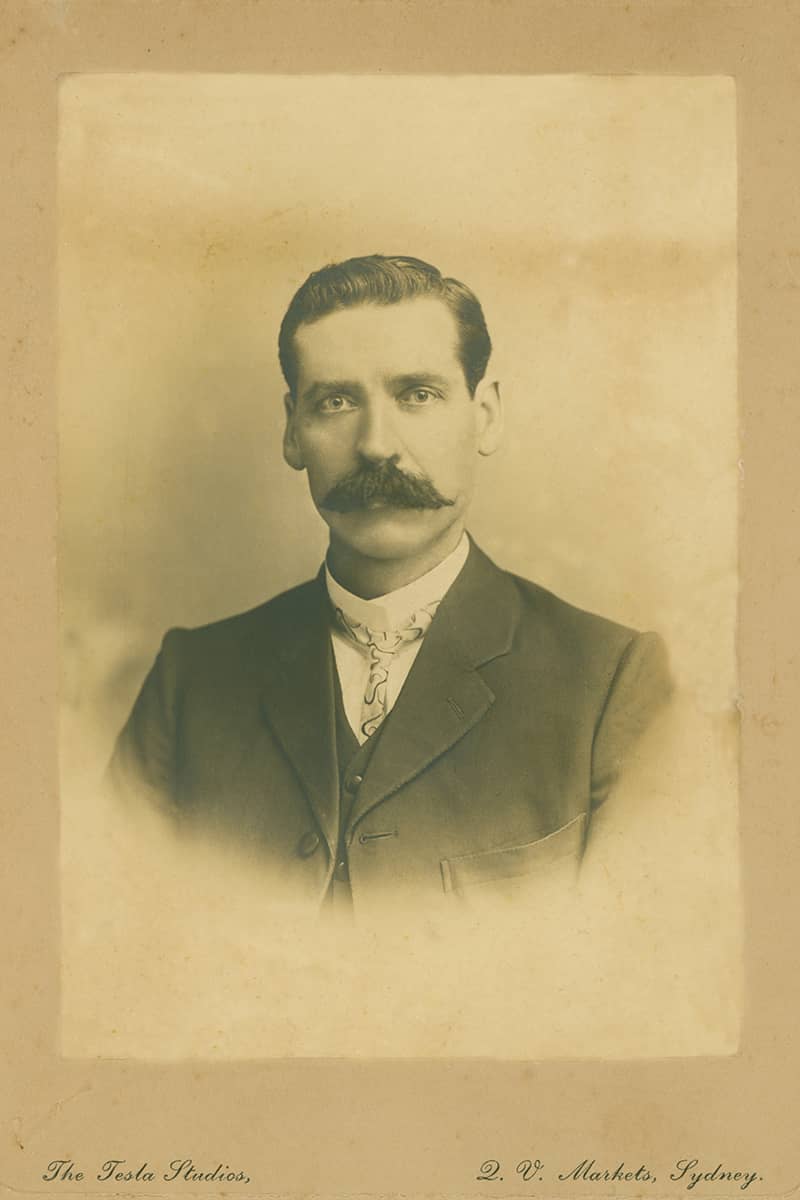 Minor Restoration
A general improvement of your photograph, reduction or removal of some scratches, small spots and blemishes, minor creases and tears in non-essential areas (if larger marks are on the face or part of the body is obscured, it is considered moderate damage). Brightness, contrast and colour adjusted. Curled edges repaired, cropping of edges if required.
The sample photograph is a classic vintage photograph with many small white spots and blemishes which were airbrushed. Some image enhancement was made but it was important to maintain the integrity of the vintage look of the original. The price of this minor restoration was only $22. The restored photo was created as a very high resolution file to reprint in a high quality  heritage family photo album.
Send us your photo  for scanning and a restoration quote.
Price varies between $22 to $44
Restoring Faded Color
The majority of faded colour prints are predominately from 1975 through to 1985 when consumer colour prints suffered from unstable chemical emulsions.
Another reason for faded colour photos is where they have been displayed near windows and faded from UV light. The second reason for faded photos is from excessive heat exposure.
The sample photograph was scanned, the colour restored and some minor restoration work including cropping and vignetting.
Most photos can be easily restored. The exception are photo prints that have excessive heat damage which cause crazed and cracked emulsions.
Another challenge are colour prints that used satin or silk patterns, they were only used for a short period but can be difficult to scan because of the reflections from the textures.
Anyway, do send us the photo, it is only $5.50 for a scan and if we cannot fix the problem then we will refund your scanning fee.
Price varies between $33 to $55