Albums
The goal is to create an album ( the best back up!) which is a photo story of your family with photos and text from as far back as you can to the present day to include the current generation. Our speciality is the design and layout of complex  pages with different sized photos and text; the layout is included in the price of each album.
Our Heritage albums are made from premium high-quality leather for the cover. The photographs are all printed on archival Kodak endure commercial lightfast paper, then adhered to museum grade board. The leather cover and pages are custom book bound and designed to last a minimum of 50+ years for future generations to enjoy.
Select your Album Size
Duplicates only $1195
Displays between 60 to 80 photos
Additional pages and photos can be added for only $90 per double page spread
Duplicates only $1675
Displays between 80 to 120 photos
Additional pages and photos can be added for only $110 per double page spread
Duplicates only $2095
Displays between 120 to 160 photos
Additional pages and photos can be added for only $130 per double page spread
Choose Your Album Cover
We have two types of covers, vintage & classic leather.
There are a total of seventeen colours, shown on this page are four of the colour shades available. Other colours include descriptive names such as rust, storm, sand dune, outback and royal blue. It is always difficult to represent the luxury and texture and exact colour on a website, so please, visit our studio to view the samples and get a feeling of the quality of these hand made custom leather photo albums. 
Protect your ancestry for future generations.
Choose Your Foil Embossing
A quality addition is to have the family name foil embossed on the leather album cover. Select from silver, rose gold, gold or copper foils. The embossing block has for different font styles you can choose  to suit your individual taste from script through to solid letters as shown. 
$195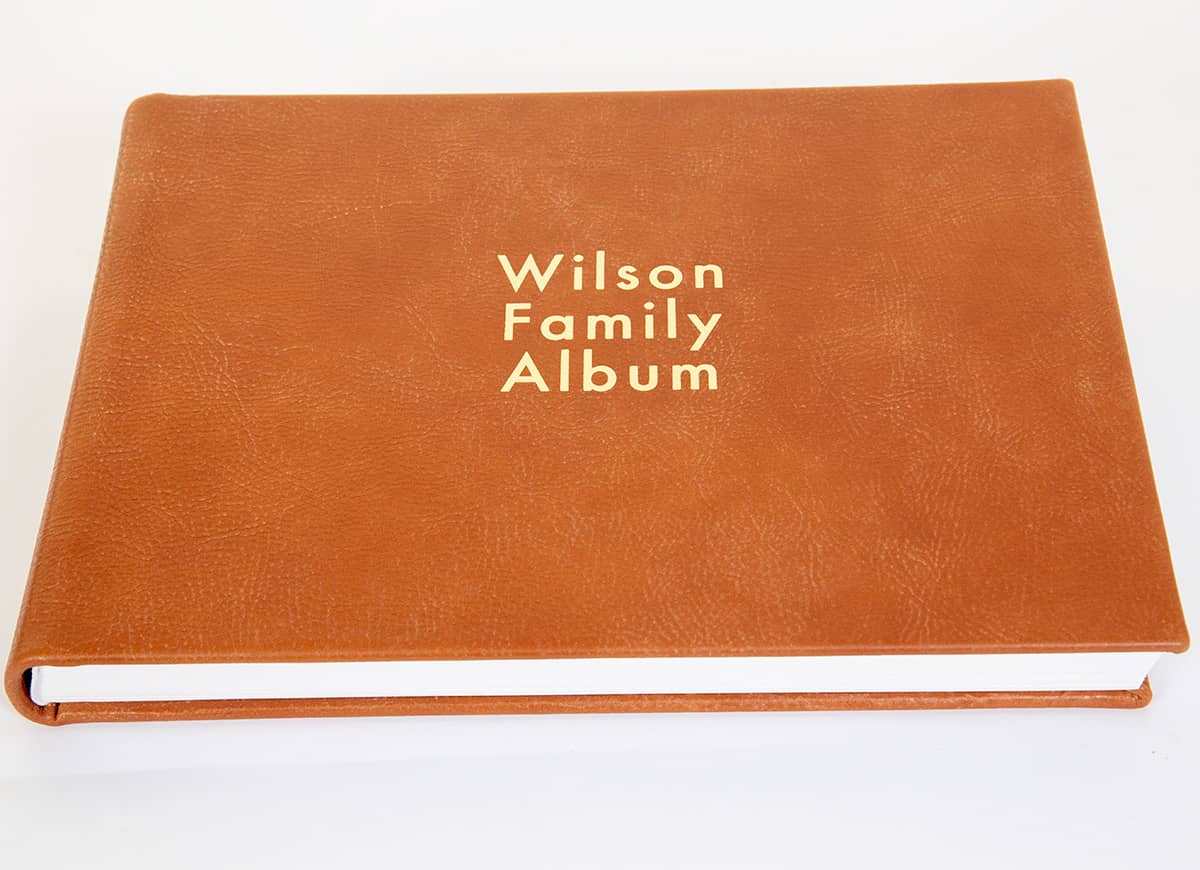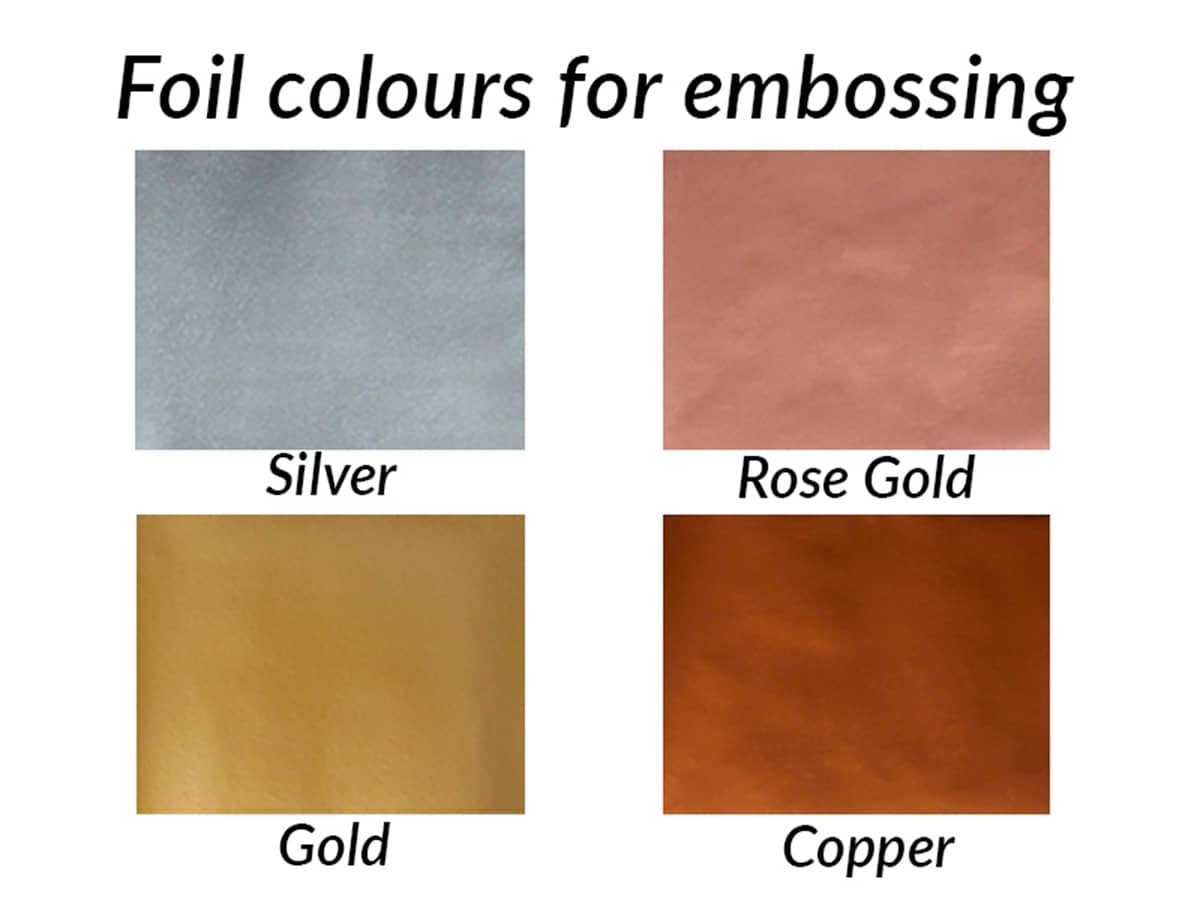 Presentation Box
All albums are presented in a cloth cover and a standard cardboard box. To provide extra protection for the album and another quality addition is to purchase the carbon black buckram heavy duty box with the Oak tree gold foil embossed on the cover. The carbon buckram  blocks out all harmful UV light, reduces the effects of high temperature damage and insects eating the cloth.
$225